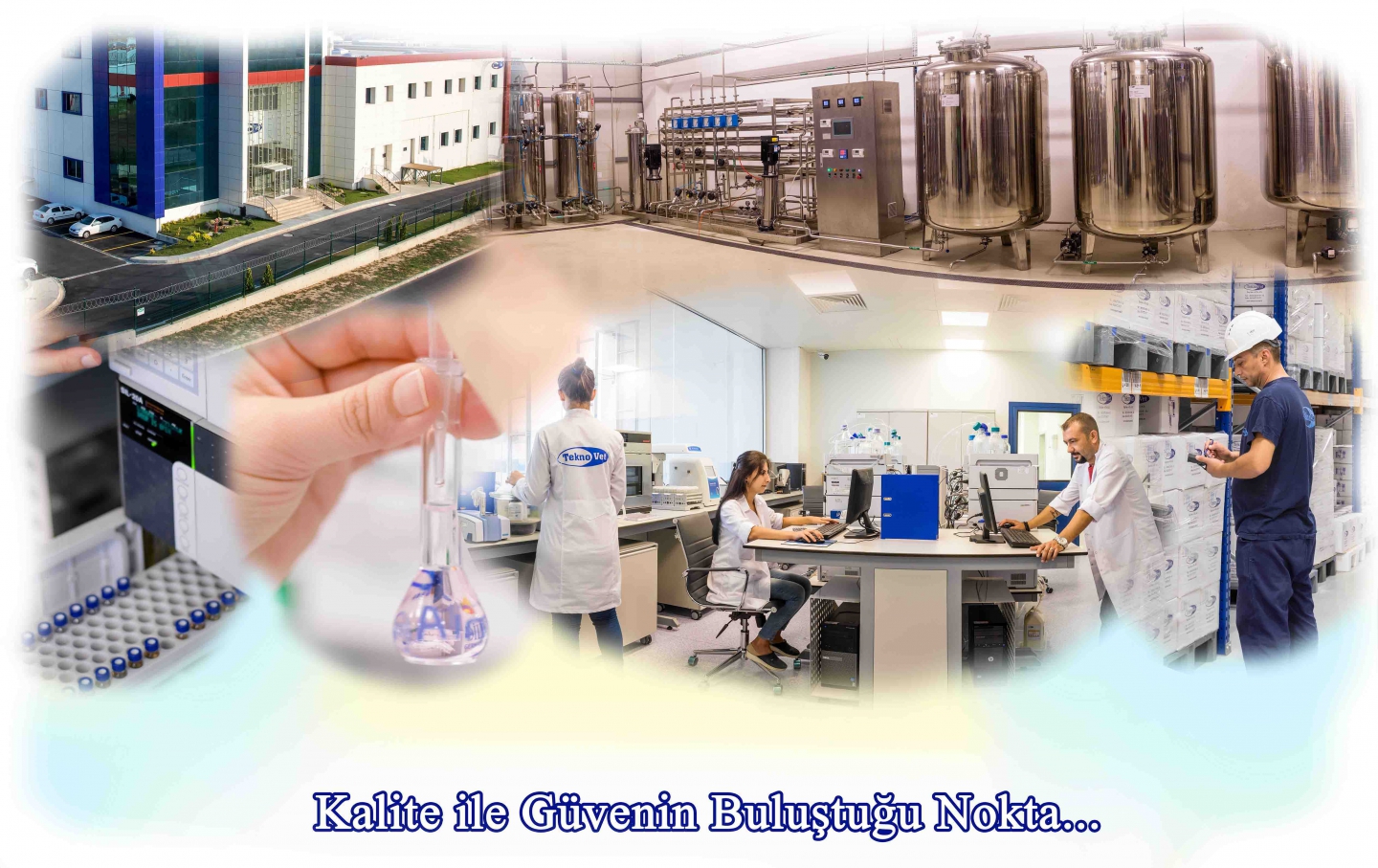 Quality Policy
We are committed to producing and monitoring our products by fulfilling the requirements of the Quality Assurance System, which is based on the continuous improvement of all relevant processes with creative and innovative approaches, in accordance with national and international quality standards and customer requirements.
Our companys Quality Policy, is to form completeness with its Main Goal. Our Main Goal is to contribute to animal health by producing international quality products.
In line with our Main Purpose and Quality Policy that complete each other as our strategic plans, business plans and quality targets. We ground on these principles for creating plans and goals.
• To constantly review and improve our all processes which forms our Quality Control System with innovative and creative approaches.
• To produce our products in accordance with national and international cGMP standards,
• To manage our resources in the most effective and productive way,
• To work customer oriented and to work through to constantly improve the satisfaction our customers feel from the products and services which we offer to them.
• Understanding, adopting and implementing our Quality Assurance System together with the Holistic Quality Management System by all employees and continuously supporting the development of our employees,
• To work in line with the Win-Win principle for our suppliers to establish and / or develop their Quality Assurance Systems in line with the plans and targets of our organization.
Our Quality Policy, which is created with the full support of our senior management and the participation of our company employees in line with these goals and principles, and updated when necessary, is an integral part of our Quality Assurance System.
TEKNOVET PHARMACEUTICALS; is a company that making the necessary investments and using the technological opportunities to provide better quality service to the animal health sector.