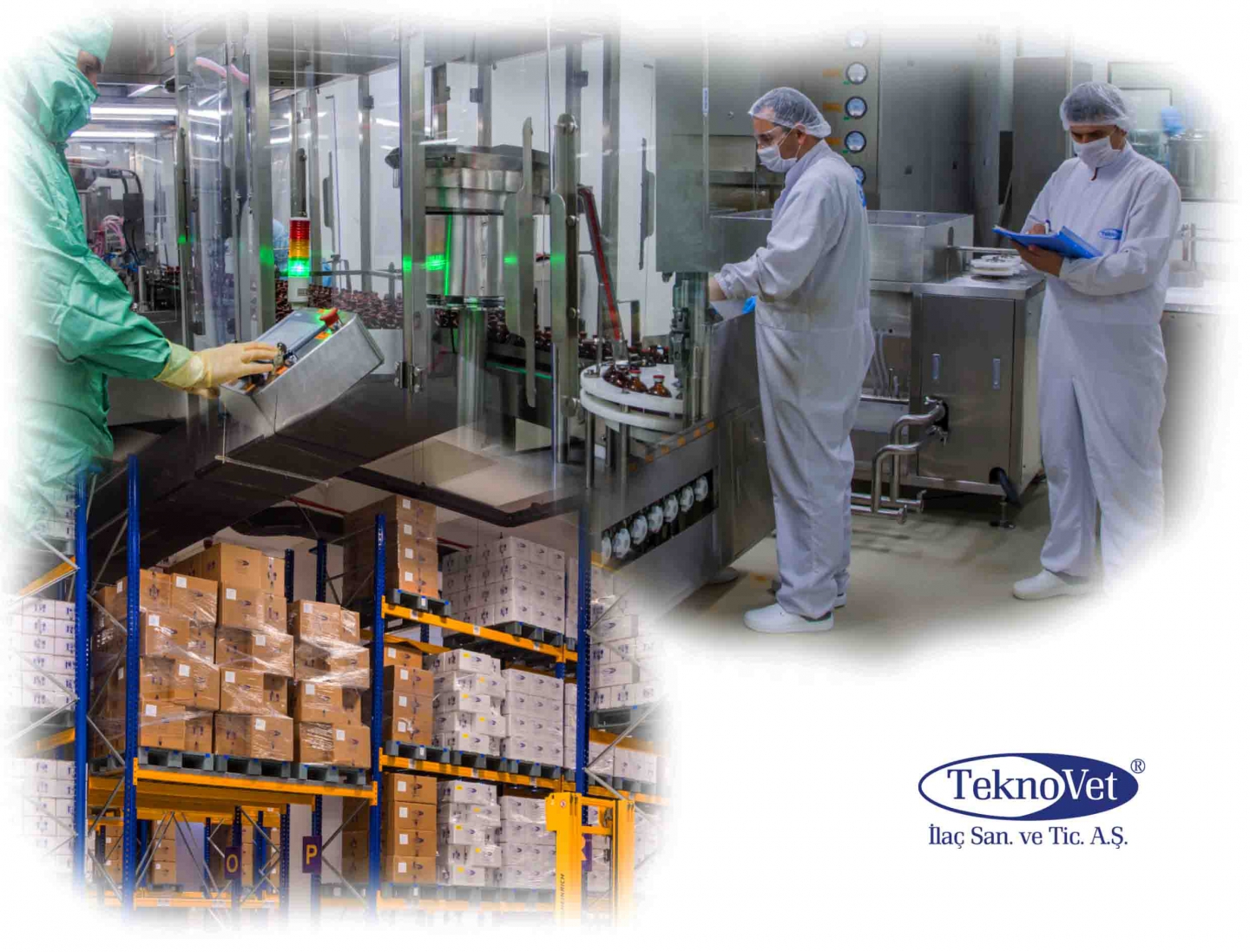 Production Facility
Teknovet Pharmaceutical Company established in Ikıtelli Organized Industrial Area with %100 domestic fund in 2000 and it continued with its new factory in Çerkezköy Organized Industrial Area since January 2016.
Çerkezköy Production facility operates in a closed area of ​​11,670 square meters with up to date Good Manufacturing Practices (GMP) and Good Laboratory Practices (GLP) rules. Temperature, humidity and pressure values, suitable with 21CFR Part 11, fully automatic system that does not allow manual control and intervention; It is monitored with the Building Management System (BMS). The installation and validation of this system has been done by experts.
Our factory has the capacity to manufacture;
190 million tablets,
15 million sterile glass vials
8 million non-sterile liquid bottles
8 million powder bottle
800 thousand plastic packing
5 million sachet powder
"Non-betalactam", "Betelactam" and "Ectoparasite" products are manufactured in different buildings of our facility. Also, the technical buildings and technical areas are planned separately from the production sites, which is designed to enable easy and direct intervention.
In Teknovet Pharmaceutical, powder and tablet processes producing with closed container system. Tablet granules are produced by FBD with high capasity and technical equipments